Over the last two decades, the face of the funeral service industry has changed in favor of women.  However, many women continue to experience the glass ceiling effect that lingers in the air of this once male dominated industry.  While women are outnumbering men, many women find that antiquated ideologies and mindsets continue to present challenges as they attempt to establish a meaningful, long-term career in the industry.   What are some ways to succeed in the face of these challenges?  Our guest blogger, Christine Norman has not only faced some of these same challenges but have developed and implemented practical ways to achieve success in the face of these challenges.  Happy Reading!
As a minister, Christine Norman has dealt with challenges associated with being in a male-dominated field. However, she finally realized that nothing could stop the plans of God for her life. Christine is also a writer, speaker, and Bible teacher. She has been preaching, teaching classes, writing curriculum, and facilitating workshops for couples, teens, women, and congregations in the Southeast for many years. She is the recent founder of LYFE Ministries, L-Y-F-E for Living Your Faith Every Day. The ministry exists to help believers live strong, faith-filled lives. Christine has been married for 13 years, and she has a daughter (22) and a son (15). Of the many hats that she wears, her favorites include wife, mother, friend and woman after God's heart.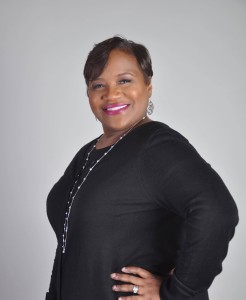 Let's face it, being in a male-dominated industry is not for the weak. However, as purpose-driven women, we are surely up for the challenge. The road may not be an easy one, but as women of God, it is extremely critical that we not give this more attention that it deserves. If God is for us, it indeed is more than the world against us. In male-dominated industries, survival is not the name of the game. We do not want to get by; we want to thrive and to grow. We do not want to be great "female" professionals. We want to be great professionals period. To achieve that there are several things that we should remember.
Act Like a Professional and Think Like a Professional
I know Steve Harvey said to act like a woman and think like a man, and while that may be great dating advice, that is not the way we want to operate in business. The goal should not be to think like men. That would suggest that a woman cannot be business minded. Women professionals do not earn their positions emulating men. We do so by being well-qualified. When women play into the lie that we need a quality or gender-trait that we do not possess, we play into the very barriers that we are trying to erase. Though discrimination can be a very real reality, we fight discrimination by being the proof that we are capable and qualified for the job—not by being women posing as men.
Don't Whine and Don't Blur the Lines
Professional women have extraordinary confidence. Professional women have God-given gifts, talents, and abilities. Professional women have stellar educations. Their education includes preparation and training both inside and outside of classrooms, as there are many self-taught professional women.  Nonetheless, these skills enable us to make quite a name for ourselves in any environment. We must not belittle our preparation by whining about our struggle. Everything it took for us to land in our arenas shows we have what it takes to stay there. We must not think about how difficult it is to make it, but rather how necessary our success is for the women coming alongside us and younger women coming after us. Charting new territory and blazing new trails will never be easy, but the rewards pay the bill for the effort. If we know that we want to dominate in a space unoccupied by women, we must not act like we are not prepared to pay the cost.
We also cannot play damsels in distress when it is convenient and then complain about respect. We cannot ever use our feminine wiles to get ahead, as this would suggest that what we have is not sufficient. It may be tempting to follow the path of Eve and Delilah, but we must always remember the lasting consequences of manipulation and improper influence. That simply is not the reputation we want as women professionals.
Be an Agent of Camaraderie Among Women
This journey is not an easy one. We know first-hand what it is like to have to walk this road alone. We also know what it is like to have to figure things out the hard way. We deeply understand how it would have been for us to have the support and encouragement we craved to make the road less daunting. Because of this and so many other reasons, we must band together with other women. We know the challenges and pitfalls that come when one flies solo, so we must be the change that we wish to see in the professional world. We must also set the tone for professional women who are not threatened by one another. We should live and breathe collaboration instead of competition and not just have it as cute meme or t-shirt. Because we are well acquainted with what it is like to be a woman in a male-dominated arena, we must strive to make it easier for the sisters around us as we climb.
Remember We Still Love and Need Men
Some men will be intimidated by us and attempt to undermine or belittle our efforts. Not all male peers will celebrate us as we hold the same roles that they hold. Not all male colleagues can handle us out-performing them in the marketplace. Some men will see us as competition, and sadly some will even see us as enemies. However, this is not true for the entire male population. Some men will be our allies and even supporters. We must not turn this into an us-against-them battle. It is also important not to forget that some of the things we face also happen at the hands of other women, so it is not always a gender issue. Endeavor to deal with all that we face with the gender lens off. The challenges we face–whether sexually biased or not, only have the potential to stop us if we let them.
 Be bold. Be courageous. Be woman. Be great.