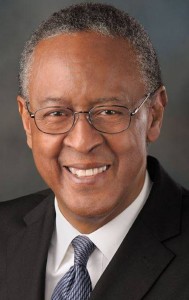 Today, Women in Funeral Service is excited to present our first guest blogger Raymond Aikens. Ray is a licensed funeral director for A. A. Rayner & Sons and a community vitality analyst. He also serves on the executive board of the Chicago End of Life Care Coalition (CECC) as Treasurer. He hosts an internet radio channel featuring top industry analysts and experts in the field of death care and associated endeavors. Working in the funeral industry and with faith communities, Ray offers a wide variety of workshops and seminars geared toward psychological and emotional well-being and spiritual development, as well as workshops on anger management. Ray has an MBA from Indiana University, Bloomington and a BSE from Northern Illinois University. He is certified as a hospice volunteer and as a funeral celebrant. He has published numerous articles in leading industry publications, lectured, and delivered before professional bodies in both the US and South Africa. Ray was proud to become the first ambassador to the United States on behalf of the South African Funeral Practitioners Association (SAFPA).
Greater numbers of women entering funeral service represents an important mark in our industry's evolution. This comes at a time when the struggle for improved profitability is being tested, perhaps like never before. Women have a unique opportunity to help make a difference, but what professional women must bring to the table is still no different from that which will be required of all funeral professionals. In the 1970s, women funeral directors only made up about 5% of the professional industry; by 2010, that number was closer to 43%. Today, the National Funeral Directors Association (NFDA) estimates that 57% of current mortuary students are women.
For some communities however, the figures are much higher. For example, at the Malcolm X College of Mortuary Science (Chicago), where I taught for nearly a decade, the number of women enrollment surpassed two of every three new entries many years ago. In fact, and for the first time in the College's history, the 2015 graduating class was all women.
The workplace has fundamentally changed and, as a result, so too has the industry focus. But while Funeral Service might be in the midst of a tumultuous transition the opportunity to assert control over one's own destiny has never been greater.
It is a new day in funeral service and the odds will favor those who can spot an opportunity, possess an ability to solve new problems and create value in a variety of circumstances. If you are not focusing on the skills that funeral owner/operators value most, you are not spending your time in the most effective way.
Career success in the funeral business will constitute a journey of lifelong learning and application of improved social skills and knowledge. The move is much like that of going from a traditional work environment to what experts have described as a "Results-Only Work Environment", starting from the middle ranks and moving downward. Dead weight can no longer be carried in the present environment and the most secure employment will rest in the hands of the top performers. Professionals in Funeral Service are encouraged to better understand and embrace what I call this "new reality". In order to do so, you will need to think like an owner, while at the same time establishing what will be your own personal brand. There is so much more to be said on this subject, and I know of no mortuary college that includes such discussion in their curriculum. Hence, it will be up to professional associations and publications (like Women in Funeral Service) to carry the banner.
Consider that owners are begging for help, despite what others may say to the contrary:
According to industry averages, in 1982 profit margins stood at around 14%. By 1998, margins had declined to nearly 9%. The erosion only continued, decreasing to around 5.5% in 2005, and hitting an abysmal low of just over 5% in the year 2009. Although profit margins recovered to around the 7% level by 2013, the damage had already been done.
The return on invested assets has simply failed to keep pace with an ongoing rise in operating costs. Controlling the expense of business operations has become a major factor in terms of protecting the business' health and overall financial efficiency. Unfortunately, much of this was because, as Dan Isard (president of The Foresight Companies, a Phoenix-based funeral management and consulting firm), remarked "funeral homes are (just) not well run". The level of financial and management sophistication necessary is simply not there (August 2015, The Director Magazine).
Hiring that right person becomes critical for a number of reasons, but two stand out significantly:
Labor cost is a professional service organization's largest single controllable cost (38 cents to 48 cents of every revenue dollar is spent on labor).
Owners know that employees in a professional service firm represent the company's name and reputation. Teamwork and employee morale are critical. Retention on the job will no longer be a function of longevity, but how well you contribute to business growth via enhanced skill sets and possessing a network of ever expanding connections. What we are seeing is a massive industry transformation, a phenomenon likely to last for decades to come. How well you fare will be a function your own level of resolve and personal commitment. The growing numbers of women professionals should consider focusing on developing their strategic thinking, analytical and communications skills, and boosting their knowledge about the industry (these are the skills owners are said to have the hardest time finding).
Moving Forward
The final battlefield will be the mind (Psychology). Being in a connected world will require that we constantly work on improving our social skills and developing an authentic mindset directed towards helping others. Merely giving lip service to something not well understood just won't cut it.